Biography
---
Norbert Susemihl masters the wide musical range of New Orleans Music and develops it further stylistically. Since 1978 he has divided his time between New Orleans and Europe. His improvisations and interpretations of the musical material display an ever present melodical approach and a full round tone on his instrument. Susemihl is building the bridge between traditional New Orleans jazz and the music of the new generation. With his excellent musicality and dynamic authenticity, he is considered to be one of the leading trumpeters in the New Orleans Style.

Susemihl, born 1956 in Hamburg, Germany, began playing at the age of 14, as the co-founder of "Papa Tom's Lamentation Jazz Band" in which he played guitar and sang Spirituals and Gospels (inspired by the Golden Gate Quartet), switching to trumpet in 1971. Later he added flugelhorn in order to use a wider spectrum of sounds. Another aspect in his musical development unfolded when he started playing the drums in the style of the great Louis Barbarin, Cai Frazier, Joe Watkins and Sammy Penn.

All the early members of "Papa Tom's Lamentation Jazz Band" were still attending school, while the band started making a name for itself and played the local clubs in Hamburg and North Germany.

In the late 70s and early 80s Susemihl started to perform regularly with other local bands such as the "New Orleans Quarter". There was a high demand for traditional jazz bands in the Hamburg area, not only jazz clubs and festivals, etc, but also for private and corporate events. This paved the way for Norbert's decision to become a professional musician.

The first tours abroad with "Papa Tom's Lamentation Jazz Band", and also as a guest soloist, took him to Norway, Denmark, the Netherlands and Belgium. In 1977/78 he toured with Sammy Rimington. This collaboration inspired him to take his first trips to New Orleans in 1978 and 1979.

In 1980 Norbert Susemihl was playing in New Orleans in a stage show about Fats Waller, produced and directed by Greta Milochi. This enabled him to join the exclusive New Orleans Musicians' Union. He stayed there the whole year to absorb the New Orleans culture and lifestyle, and to study how it effect and produces the music. This was the turning point in his career, having an outstanding influence on his knowledge of the music and his style of playing.

Between 1981 and 1990 Susemihl has lived and performed in New Orleans every year for four-five months. He came into daily contact and played with the last living old-style musicians such as Kid Thomas Valentine, Percy and Willie Humphrey, Jeanette Kimball, Narvin Kimball, Louis Nelson, Josia "Cie" Frazier, Chester Zardis, Thomas Jefferson and Danny Barker, to name just a few. He also led his own band in New Orleans, the "Arlington Jazz Band", with Raymond Burke on clarinet. He was also a member of the "Louisiana Repertory Jazz Ensemble", exploring and playing the repertoire of the 20s Classic jazz.

Here are some of his experiences in his own words:
"I first heard the Rebirth Brassband at a jazz funeral in 1984. That of course was the original band with Kermit Ruffins as the lead trumpeter. The band had a regular evening spot once a week at the Glasshouse, a local neighbourhood bar in quite a rough area. I went there every time I could, and played with them. This was such an intense experience. Second Line dancing – packed inside this little place – only men, dancing shoulder to shoulder. The band was separated from the crowd by only a row of a few chairs, to prevent anyone from getting too close to the front-lines' horns. There was not a single break between each song, and a set might last more than an hour. It was pure ecstasy and the energy really let me feel the strength of a group of young musicians from New Orleans. The same energy must have been present when the young Louis Armstrong and his contemporaries played in New Orleans in the 1910s. Gospel music was equally important for me. Every free Sunday I went, and still do, to a Baptist Church, sometimes even two or three in one day, and was engulfed by this soulful and emotional music, which has strongly shaped my playing and phrasing on the trumpet. To me this is a very essential part of Jazz."

Susemihl has recorded in New Orleans with veteran legends Willie Humphrey, Ernest Elly, Frank Fields, Father Al Lewis, CoCoMo Joe and Daniel "Weenie" Farrow, and from the younger generation, Wanda Rouzan, George French, Fredrick Lonzo, Herlin Riley, Kerry Lewis, Jason Marsalis, Davell Crawford, Mark Brooks, and Louis Ford.

In 1986, together with pianist Greta Milochi, he founded his own Hamburg-based band: "Norbert Susemihl's Arlington Annex", a quintet that covers all facets of New Orleans Music. The name has its origin in the famous Arlington Annex on Basin Street, owned by Madam Josie Arlington, in the legendary Storyville red-light district. The band has been playing regularly in Hamburg and North Germany, and performing on festivals and concerts in South Germany, the Netherlands, Belgium, Denmark, Switzerland, Sweden and Norway and has also recorded several CDs. Forming a real New Orleans style marching band in Hamburg was the next step – "Norbert Susemihl's Arlington Brass Band" was born, playing traditional and contemporary New Orleans Street Music.

The fabulous drummers CoCoMoe Joe and Shannon Powell, as well as Fats Domino's saxophone player Elliot Stackman Callier, and trombonist Freddie Lonzo, were New Orleans guest musicians with the band on extended tours in 1989 and 1990. Shannon Powell stayed in Hamburg and was the Norbert's regular drummer in 1989, before Powell returned to the USA, joining the Harry Connick Jr. Big Band.

"CoCoMo Joe (Joseph Barthelemy) 1913-1990, was a fixture on Jackson Square for several decades. He delighted crowds with performances with his "One-Man Bucket Band" – with him playing on a collection of tin cans nailed to a wooden crate on which he drummed. He also hummed, sang and played a kazoo or harmonica into a make-believe microphone made of a Christmas tree stand, a broomstick and a tin-can punched with holes. I had seen him play every year I was in New Orleans. In 1983 pianist Greta Milochi and I decided to play street music regularly on Jackson Square, so we got a piano on wheels and began our 'Concert series'. Already the second day, CoCoMo Joe came along with his home-made drum set and asked if he could join us. The result was amazing. He was such a good drummer, who also had the proper technique on the snare drum. His way of playing always reminded me of Zutty Singleton. With this "Jackson Square Trio" we played for seven years in the spring, right there on the square. We were the first regular band he ever played with in his life. Joe's rhythm was a pure delight to play with. In 1989 and 1990 I arranged tours in Europe and bought CoCoMo Joe over as special guest star with my band. I also featured him on a regular drum set. Sadly he passed away in November, 1990."

2002 saw the beginning of the ensemble, "Norbert Susemihl's Joyful Gumbo", a Scandinavian based six-piece band, which evolved over the years, and has ever since intensified its touring schedule and is in high demand.

In 2006, Susemihl's wish to bring more New Orleans musicians to Europe was made possible by the Maribo Festival in Denmark, which gave him the possibility to present yet another new formation, "Norbert Susemihl's New Orleans All Stars". In the following years, this band has performed on Festivals in Denmark, Norway, Italy, Switzerland Malaysia, and at Preservation Hall in New Orleans, featuring New Orleans musicians Wanda Rouzan, Louis Ford, Jason Marsalis, Kerry Lewis, Hermann LeBeaux, Orange Kellin and Charles Halloran.

Another recent projects became a Blues trio: "Erika, Norbert and Shaye", with two talented young ladies, now based in New Orleans, vocalist Erika Lewis and pianist Shaye Cohn. Also a new band specially put together for the Ascona Jazz Festival 2012: "Night on Frenchmen Street", incorporating the Blues trio, as well as Gregory Agid (clarinet), Jason Marsalis (drums), and Kerry Lewis (bass). Both bands have recorded CDs.

Susemihl's most recent CD releases are "Romantic New Orleans" (2013) which features Daniel "Weenie" Farrow on tenor-sax, and a tribute to Louis Armstrong's All Stars with a European lineup (2014).

Besides his own bands, Susemihl has toured as a guest soloist, with various bands, such as Lillian Boutté (USA), Lars Edegran New Orleans Jazz Band (USA), Wanda Rouzan's Taste of New Orleans (USA), Andrew Hall's Society Jazz Band (USA), Sammy Rimington Band (UK), Trevor Richards Trio (UK/D), Jazz Lips (Germany), Caledonia Jazz Band (Norway), New Orleans Delight (Denmark), Magnolia Jazz Band (Norway), Finn Burich's New Orleans Jazz Band (Denmark), Maryland Jazz Band (Germany). He is also in high demand among the new young bands in New Orleans.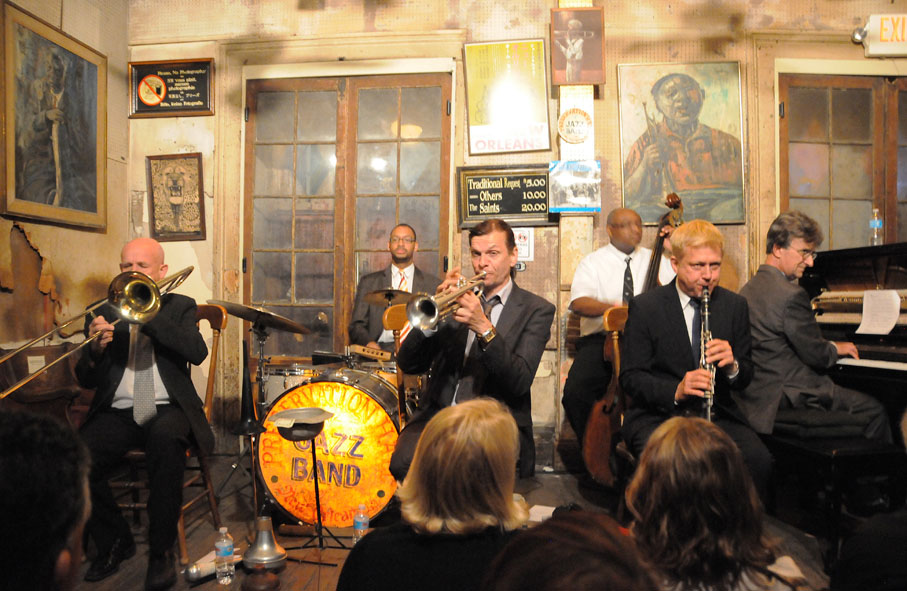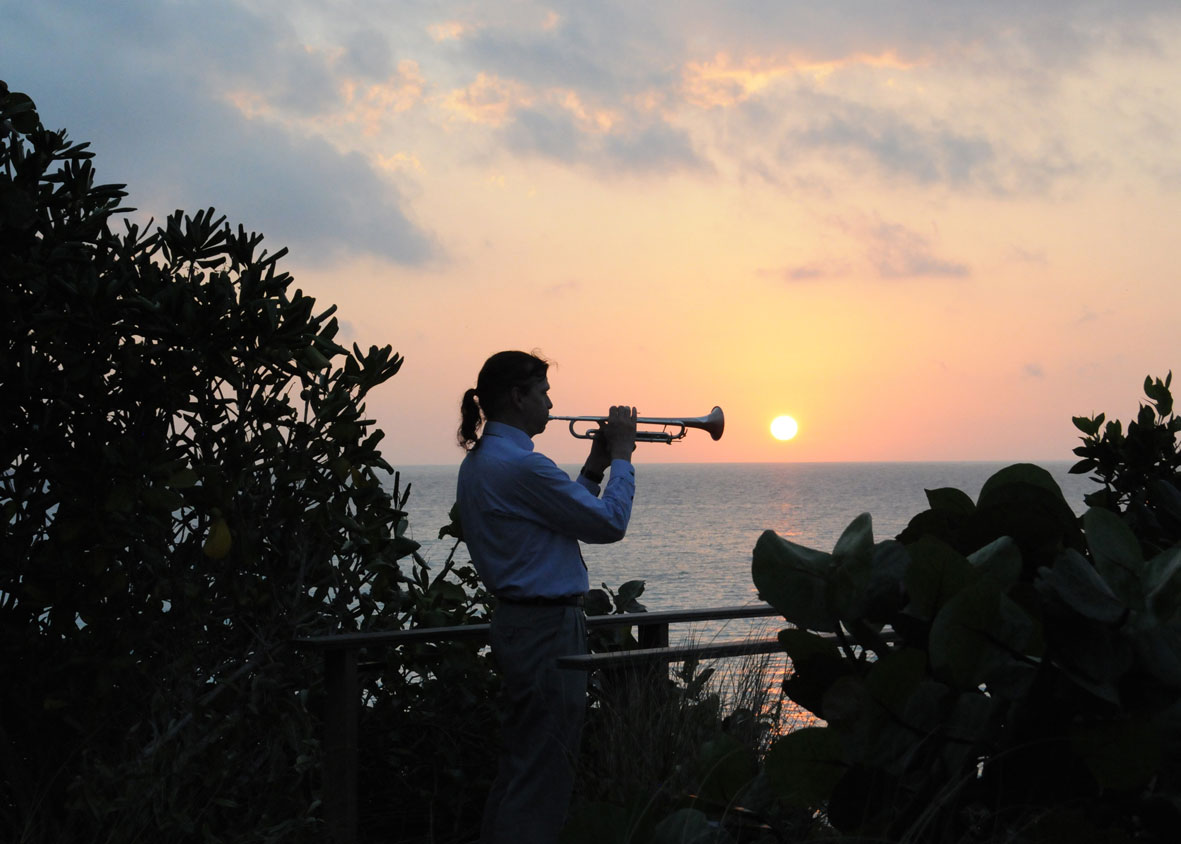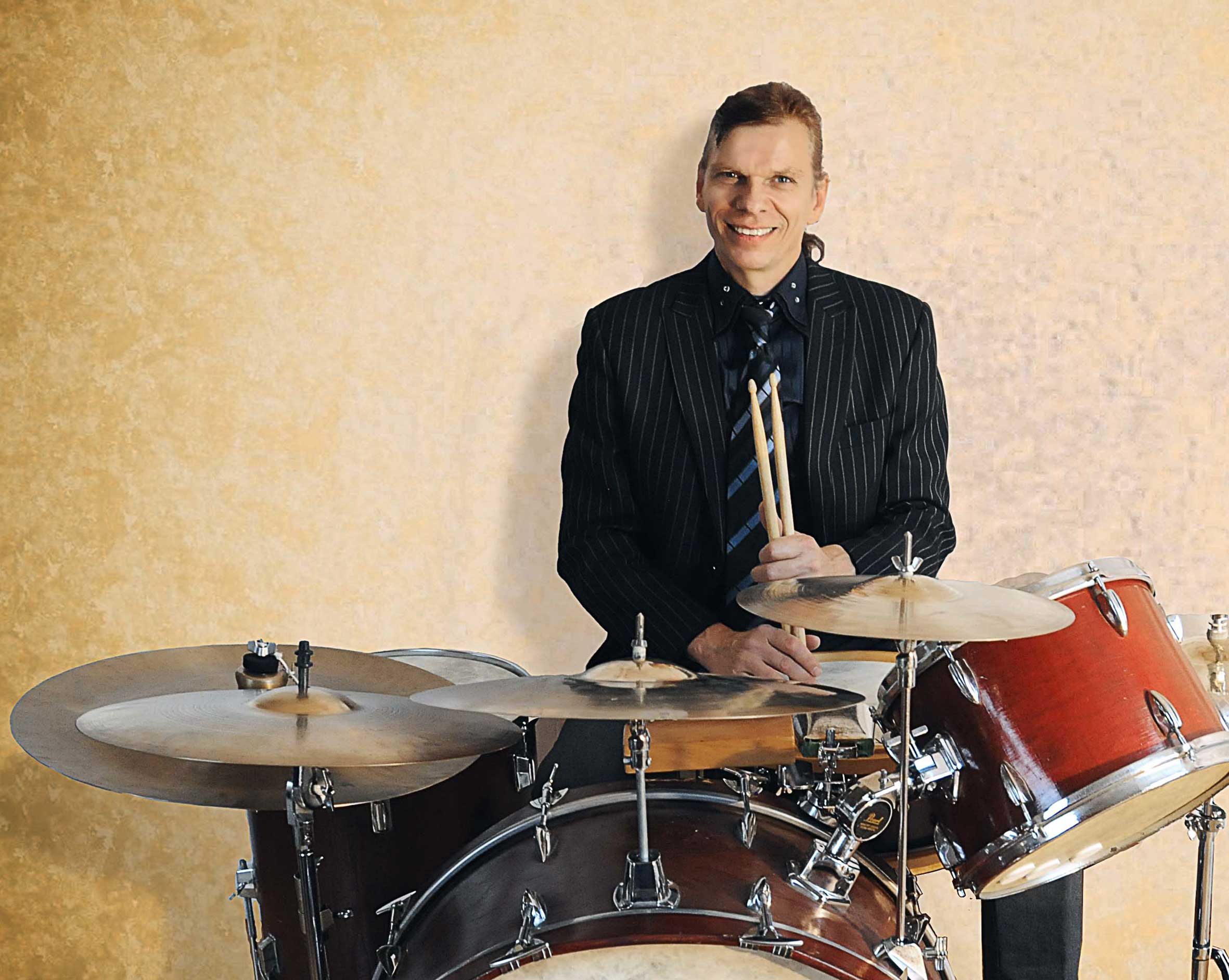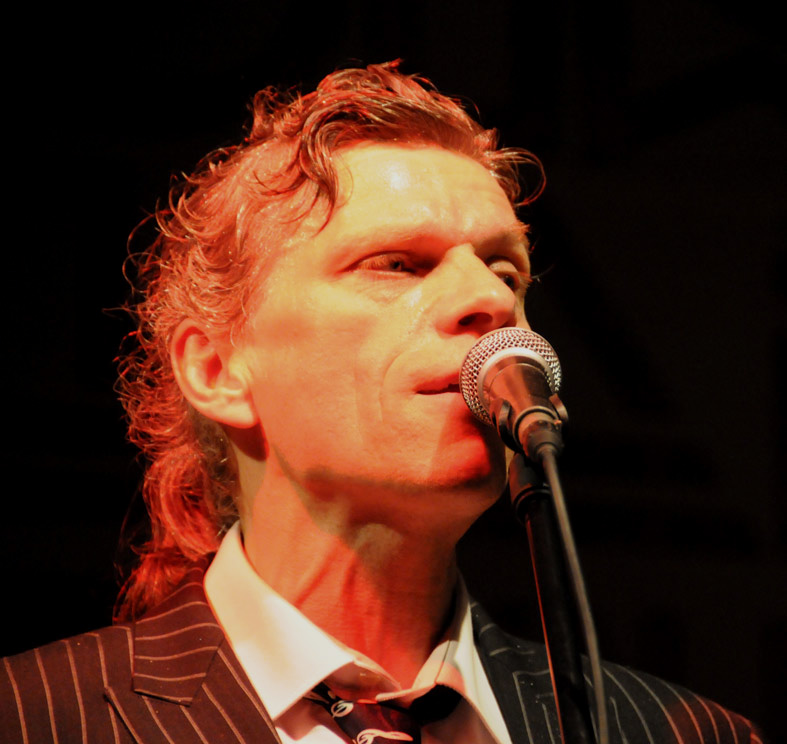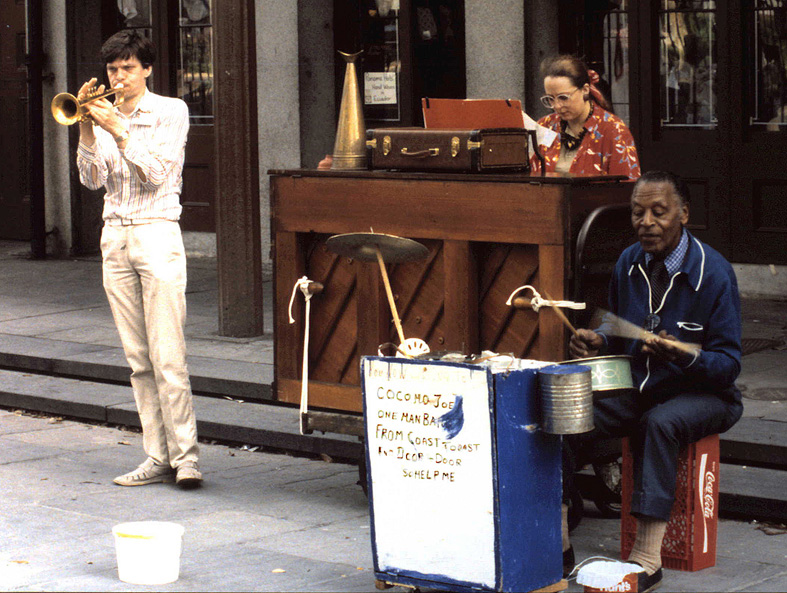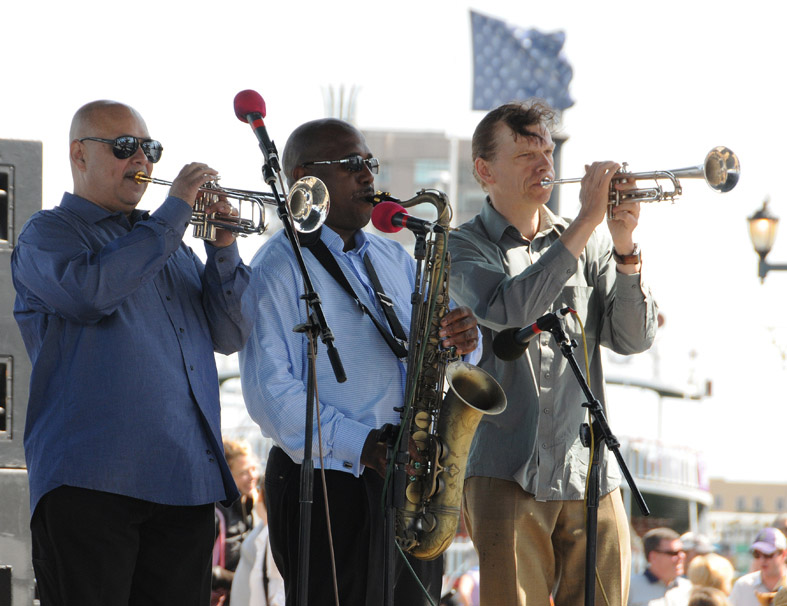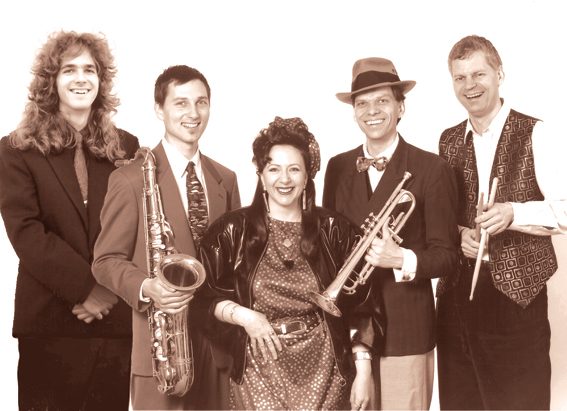 ---
- Festival appearences include -
Apollo Theater - New York - USA
New Orleans Jazz and Heritage Festival - USA
Festa New Orleans Musica Ascona - Switzerland
Silda Jazz - Haugesund - Norway
Oslo Jazzfestival - Norway
French Quarter Festival - New Orleans -USA
Stavanger Traditional Jazz Weekend - Norway
Göteborg Jazzfestival - Sweden
Vesteras - Sweden
Vesteras - Sweden
Copenhagen Jazzfestival - Denmark
Arvika - Sweden
Askersund - Sweden
Hällevik Traditional Jazz Festival - Sweden
Femø - Denmark
Swinging Copenhagen - Denmark
Harbour Jazz - Copenhagen - Denmark
Maribo Jazz - Denmark
Riverboat Jazzfestival - Silkeborg - Denmark
Tønder Festival - Denmark
Snake City Jazz Festival - Slangerup - Denmark
Middelfart Jazz Fezztival - Denmark
Aarhus Jazz Festival - Denmark
Miri International Jazz Festival - Malaysia
Sun Valley Festival - USA
Hot Jazz Meeting Hamburg - Germany
Jazzmarathon Hamburg - Germany
Jazzfest Gronau - Germany
Herford Jazz Festival- Germany
Kemptener Jazzfrühling - Germany
Gent-Brügge - Belgien
Legnano Jazz Festival - Italy
Stresa - Italy
Breda - The Netherlands
Appeldorn - The Netherlands
Allinge Jazz Festival - Bornholm - Denmark
Arosa - Switzerland
Jazz Tage Lenk - Switzerland
New Orleans Meets St. Gallen - Switzerland
Old Town Jazz Open Air - Biel - Switzerland
Keswick Jazzfestival - United Kingdom
Ærø Jazz Festival - Denmark
6. July Jazz - Fredericia - Denmark
German Cultural Center - Taipei - Republic of China
Livø Jazz Festival - Denmark